Grab your piece of SA Contingent merchandise with these great looking hoodies!
Use the order form (link below) to place your hoodie order. Please note if you wish to order multiple quantities you will need to fill in the form multiple times (1 entry per hoodie order)
A sizing chart is provided to give you an indication of the various sizes. Unfortunately no sample sizings are available to try on.
Cost for the Adult sized hoodies is $60 and Kids sized hoodies is $55. There may be an adjustment at the time of ordering depending on the size of order placed.
Merchandise will be ordered in batches (minimum of 10 per batch) to ensure we can receive them at an economical cost. The final pricing will depend on what price break we place orders at.
Delivery/Pickup
This is to be advised but pickup will either be from Head Office or we will aim to batch deliver to Groups if possible.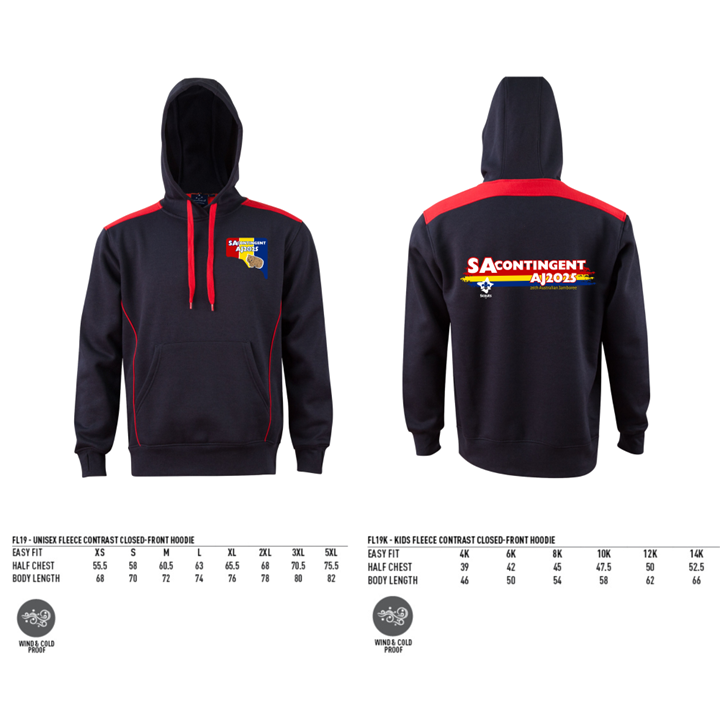 Hoodie Order Form